About Soul Setu
Awareness | Balance | Celebration
ABOUT FOUNDERS
Ambica Khanna
Soul Coach | Mind-Set Architect | Motivator
Ambika Khanna is an acclaimed wellness healer. Her professional experience in the social service and wellness healing fields spans over 15 years. Ambika is of the opinion that there is no situation that cannot be changed or a relationship be healed. As she developed her own integrated approach, she found that she could help many people resolve long persistent issues.
At a very early age Meditation/Prayer/Devotion was introduced in her life by her Mother whom she calls her First Guru of Life. After graduating from college she went on to become a Teacher with the renowned St. Xavier's School and taught children for many years, moving through dancingly on the Journey of life she met her complimenting half her life partner Sandeep Khanna & decided to spend the rest of her life in his arms. After several years of teaching she moved to the Fashion world where she successfully ran a clothing store/boutique.
Even though she was enjoying & living the worldly life with ease many questions were prevailing inside her heart which were unanswered which led her to meet her Guides/Mentors/Guru Brahmarshi Chakrvarti Dr.Newton & Brahma Vidvarshita Dr.Laxmi Newton. Being under their esteem guidance the answers started unfolding & her life took a total shift.
She then went on to train under their guidance into various healing modalities/therapies & founded her first wellness centre 'Evolution'.
She is now one of the senior Acharya's of Quantum Life University & also heads the entire Delhi NCR region for them, holding workshops, Seminars & Individual sessions for Past Life Regression, Inner Child, Rebirthing-Breathwork, Life between lives, Trans-generation healing, Tarot Reading & Dream Decoding. She has also been part of the wellness channel Pragya & hosted over 200 live call shows on all these modalities.
She had a vision to spread Meditation & Celebration on a large scale and make it available to masses; with this intent & vision along with her two friends Pooja Banga & Deepti Lalwani she Co-Founded Soul Setu in 2019.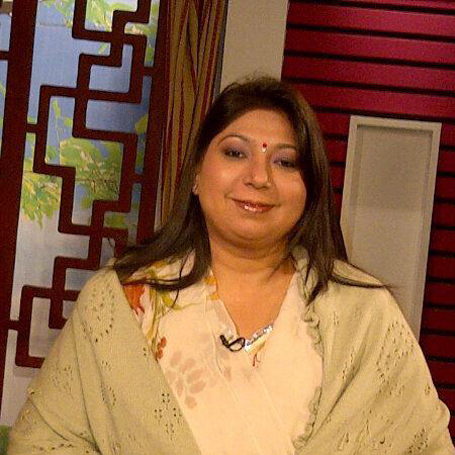 Deepti Lalwani
Spiritpreneur | Self-Aware | Compassionate
Deepti Lalwani is an Entrepreneur by profession & follows her heart of sharing the joy of meditation & celebration with fellow travelers.
Deepti comes from a family of entrepreneurs, her Father was a great visionary & an activist who contributed a lot to society so working and giving to society runs in her DNA. She calls herself a spritprenuer who works & spreads the work of wellness.
At a very young age she was attracted to the mystic world of occult sciences & meditation which led her to learn Reiki and explore this dimension. During her school years her father introduced her to her Master Osho who showed her the path of the inner world & led her to rediscover the true essence that she was.
She completed her studies in Business administration by obtaining a Master's Degree & also joined her father's business after that. Along with work, she kept her passion alive of learning & exploring more about her inner world. She trained with many Renowned Masters like Brahmarshi Chakravarti Dr.Newton & Brahma Vidvarshita Dr.Laxmi Newton, Leonard-Orr, Master Don-Conreaux, & Maestro Satya Brat.
She is now a Sound healing Trainer, healer, Practitioner, Rebirther & a wonderful Gong Player. She truly believes we all must 'Walk our Talk' and fully integrates into her life that she teaches. She shares her passion with people & conducts training workshops as well as one-on-one healing sessions & has helped many transform & rediscover their true essence.
She also believes that Celebration is life and we all must celebrate life in every moment with this intention of spreading celebration with awareness she co-founded soul setu wellness Foundation.
She wishes that every person on this earth lives life to the fullest & celebrates each moment with awareness.
Pooja Banga
Philanthropist | Social Entrepreneur | Healer
Pooja is a compassionate & kind hearted being. She has been associated with many social work organisations & worked in this field on many programs since her early youth years under the loving guidance of her father who inculcated this feeling of selfless service in her.
She is a Master's Degree holder in Kathak from Allahabad University & a visionary who founded a Non Profit Trust by the name of Offbeat Support Foundation which nurtures the specially abled people, by bringing their talents on big platforms.
A full time mother of two beautiful children she also takes active part in helping her husband in his business. Her biggest Passion in life is to serve, with this desire she went on to explore the spiritual aspect of life and started working on herself through various self-help tools & workshop. After exploring many areas she was really touched by the Sound Healing Modality and trained herself in this field from International Academy of Sound Healing & now is actively using this tool to help the society.
With a vision to spread spiritual awareness she decided to create another Foundation & Co-Founded Soul Setu with her two friends Ambika Khanna & Deepti Lalwani in 2019.
She Wishes for an inclusive society & spread the message of Meditation, Celebration & awareness.